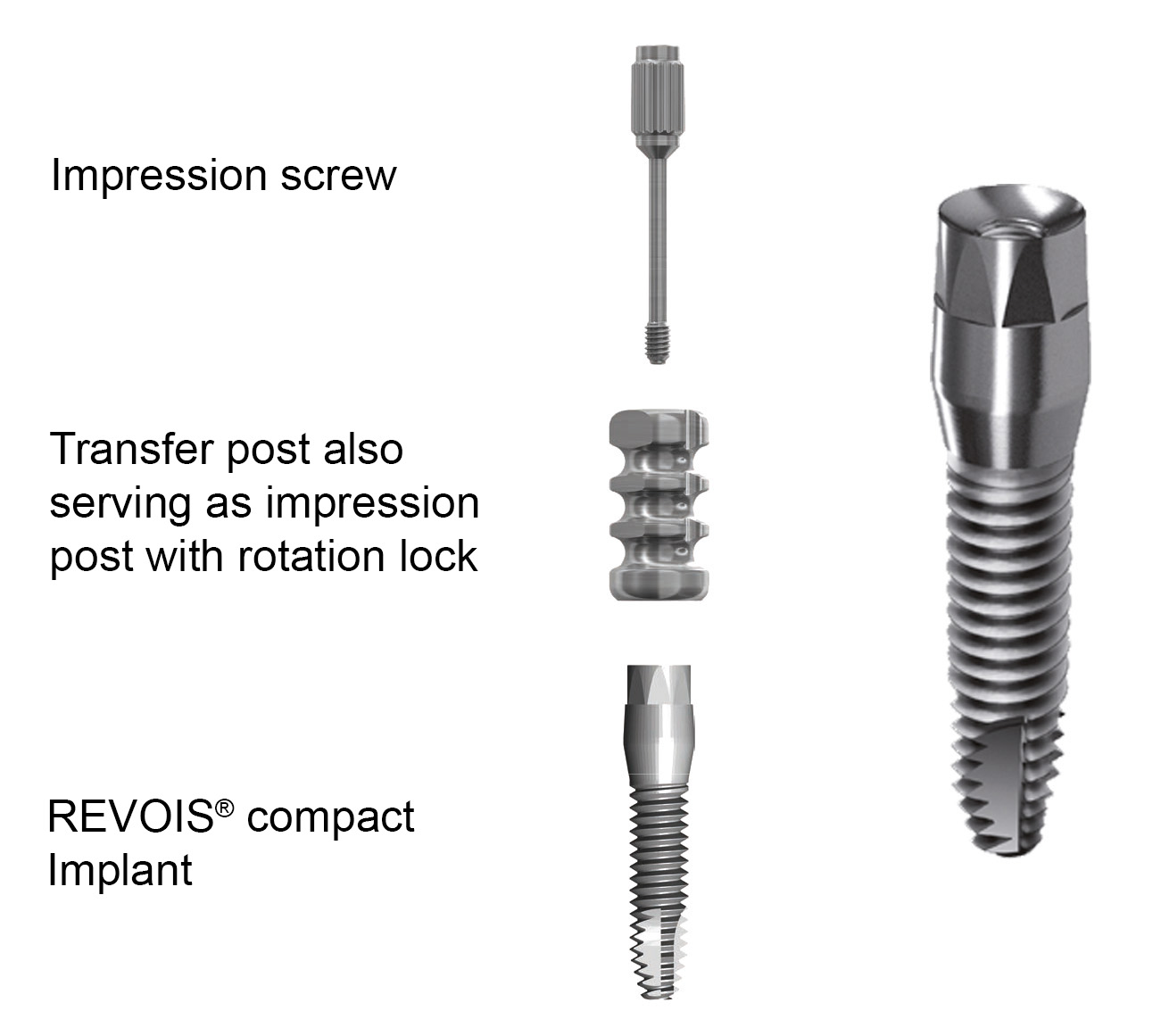 The small one-piece implants REVOIS® compact complement the portfolio of the REVOIS® Dental Implantat System when particularly small patient geometries, individual situations, or the need for fast, simple and cheap one-time processing, require unobtrusive anchors for space-saving single tooth restaurations or more complex supraconstructions.
REVOIS® compact is therefore used if standard size implants do not meet the requirements.
Because of the very small number of parts and its respective modest pricing, REVOIS® compact also mounts an alternative to other therapeutic options, and permits to broaden the patient base.
REVOIS® compact can be processed very fast and easily. A temporary implant (*) adds for a trustful provisory treatment.
Available diameter: 3,0 (2,25*) mm
Available lenghts: 7 - 9 - 11 (13*) mm

For two-piece implants, larger in diameter or length, please refer to REVOIS® PRO.

Material: Titanium grade 5 (implants and titanium sleeve); Elitor® (gold-alloy-abutment).

Surface: Super-clean; blasted and etched; nano-rough (blasted, not-etched*).

Interface: Outer octagon, self-centralizing and providing anti-rotation-lock as needed.

Outer thread: Selfcutting, sharp apex.

Appropriate for bone densitites D1 - D4.

Very small number of surgical and prosthetic components reduces investment for implantologists and patients.

Delivery: pre-mounted in inlay-blister; with impression abutment and impression screw.

Conical tap drill required: no
Drill stops recommended: yes (available)

3D-data library: available soon

Compatibility with SFI-Bar® permits the stress-free, directly chair- or labside- build-up of a prefabricated, modular bar.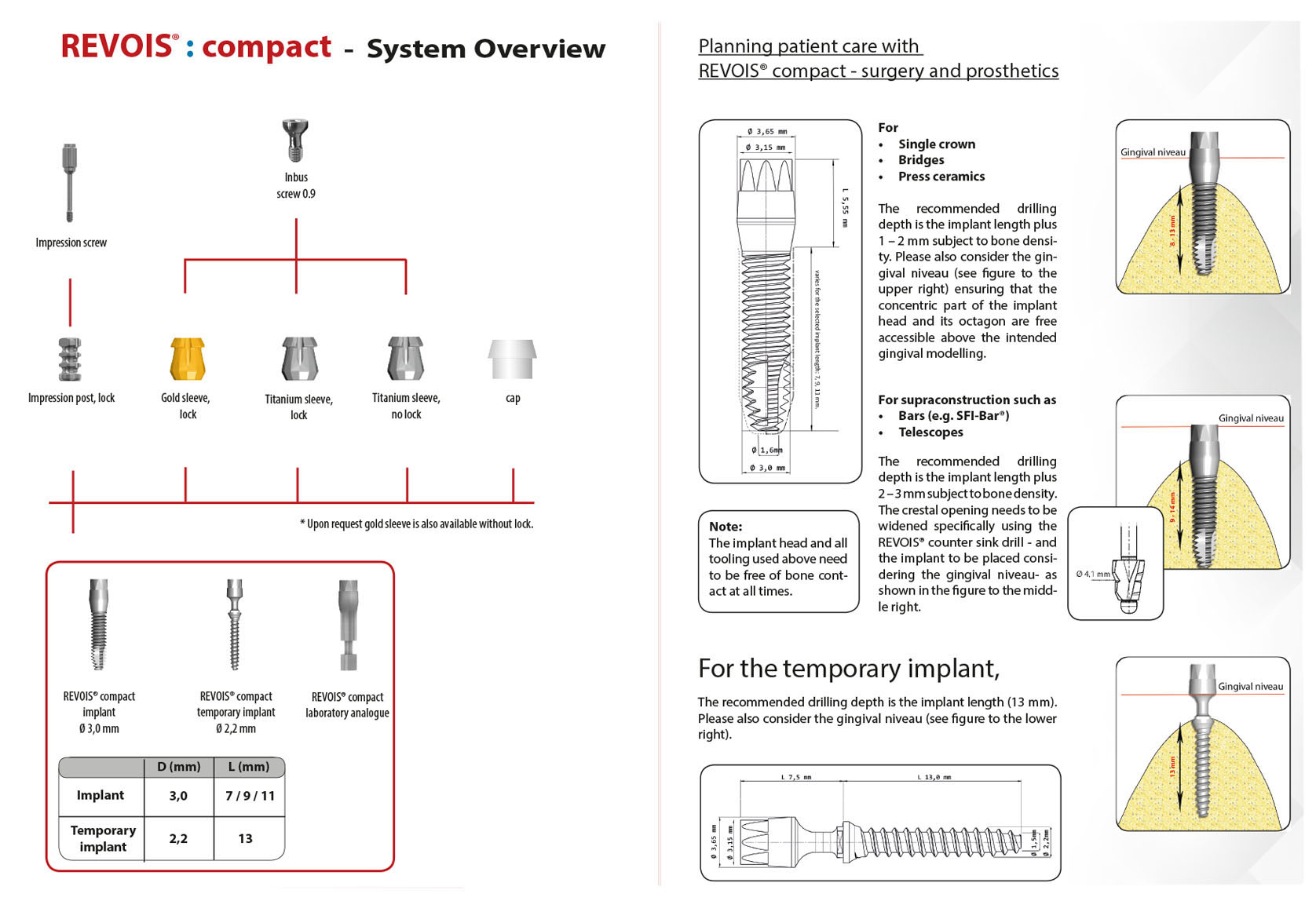 ---