For the
REVOIS® Classic
series, we ensure the availability of prosthetic spare parts for the many patients, carrying the
REVOIS® Classic
implants for many, many years.
The
REVOIS® Classic
implant series has been replaced with the more advanced REVOIS® PRO series.
The product variants REVOIS® Classic and REVOIS® PRO are not compatible between each other.
For particularly small geometries (implants shorter than 9,0 mm and with a diameter below 3,8 mm) please refer to REVOIS® compact.
REVOIS® Classic
is compatible with Dalbo® and LOCATOR® , and offers many opportunities for a high degree of customization.
3D-library: not available
Customer-individual manufacturing: available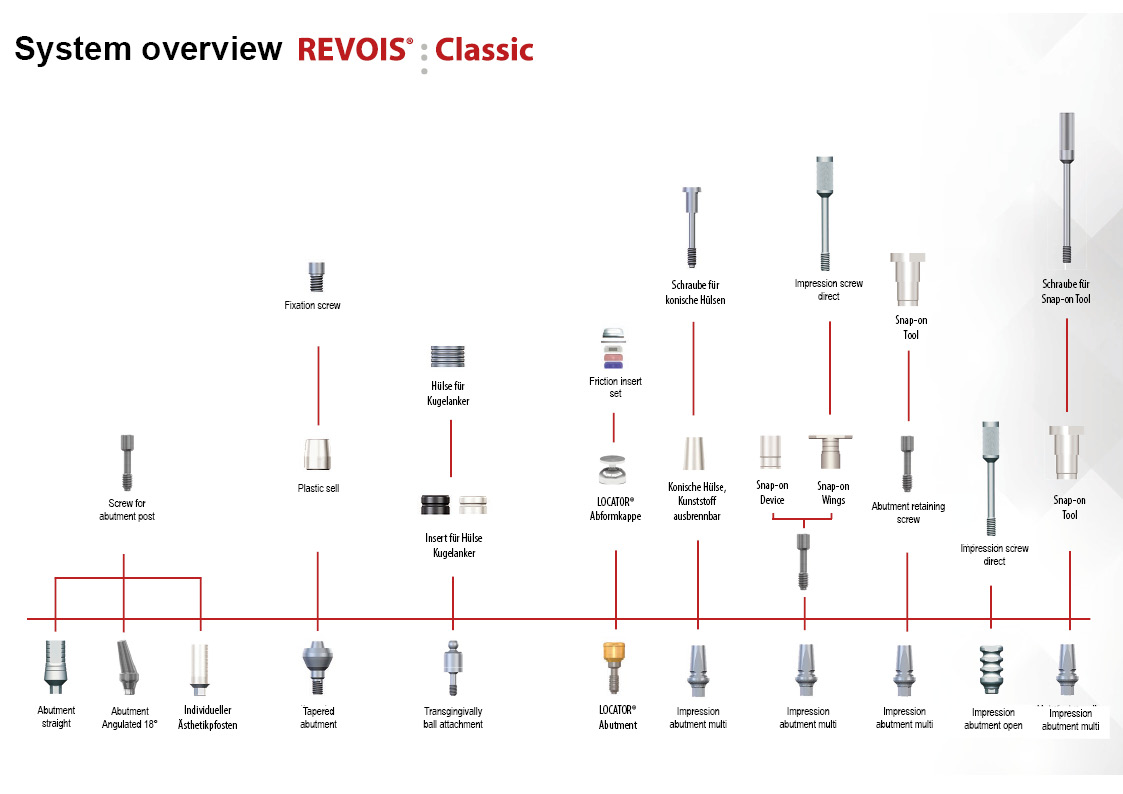 ---