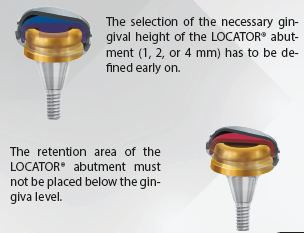 The LOCATOR® anchoring system is the established standard retention system for removeable partial- or full prostheses with compatibility to the REVOIS® Dental Implantat System (its product variants REVOIS® Classic and REVOIS® PRO).

With LOCATOR® axial deviations between implants of up to 40° can be egalized via the tertiary prosthetic parts, the retention inserts. For different axial deviations and retention forces, a multitude of different retention inserts are available.
REVOIS® & LOCATOR®
Abutment heights 1, 2, 4 mm
Egalization of axial deviations of up to 40° via different retention inserts
Friction insert made from titanium
Retention inserts made from plastic (Nylon) with different elasticities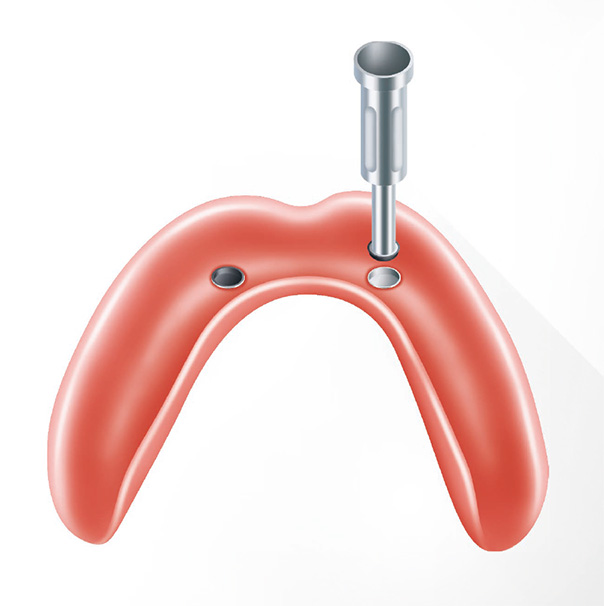 Available for many different implant systems, the processing of REVOIS® PRO and LOCATOR® remains flexible.
The required
LOCATOR®
parts can be purchased completely via AUROSAN Dental.
For additional information please refer to the REVOIS® PRO user manual as well as to the LOCATOR® instructions for use of the manufacturer Zest Anchors.
---