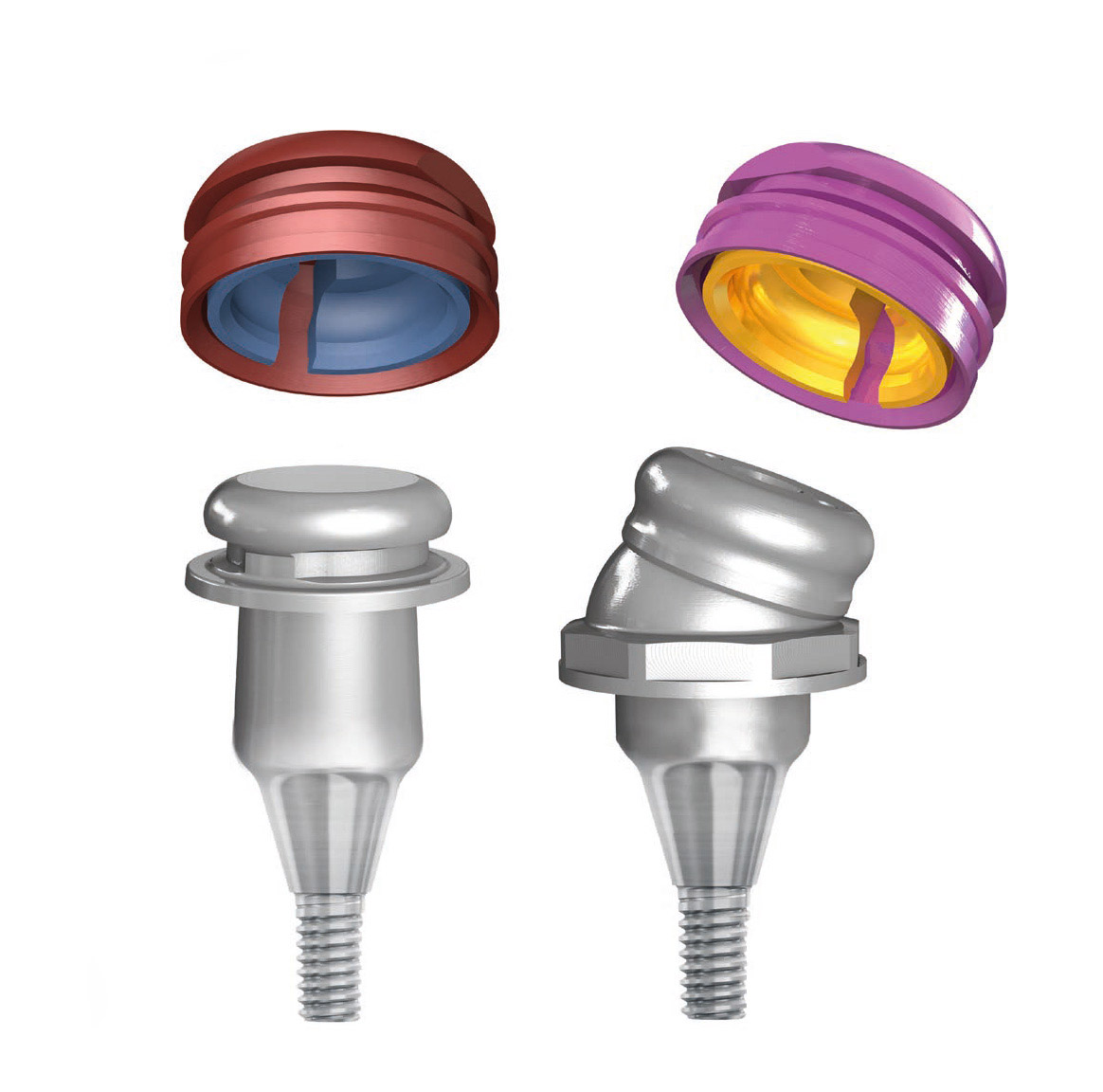 The CM LOC® anchoring system is the most modern retention system for removeable partial- or full prostheses with compatibility to the REVOIS® Dental Implantat System (its product variant REVOIS® PRO).

In contrast to LOCATOR®, axial deviations of up to 60° between implants can be egalized with CM LOC® FLEX via the secondary prosthetic part, and not via the retention inserts, only. In consequence, material abrasion from inserts as well as from balls are reduced, and costs related to changing inserts or ball attachments can be reduced.
REVOIS® & CM LOC® / CM LOC® FLEX
egalizing axial deviations up to 60°
improved hygiene: no central retention whole
matrix housing made from Titanium or Pekkton®
retention inserts made from gold alloy (Elitor®, can be activated) or Pekkton® with different retention forces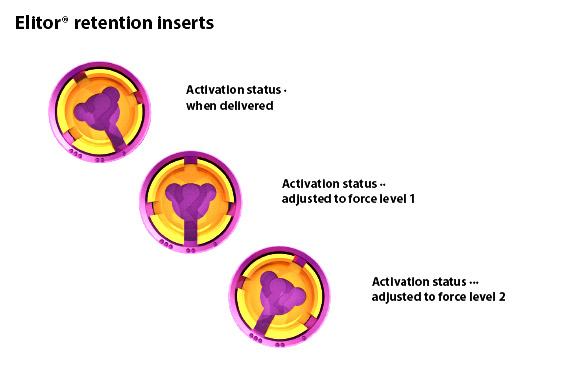 Available for many different implant systems, the processing of REVOIS® PRO and CM LOC® remains flexible.
The combination of titanium-housing and activated Elitor® -retention insert also provides an option to "rescue" the ball attachments of other manufacturers' systems.
For additional information please refer to the REVOIS® PRO user manual as well as to the instructions for use of the manufacturer Cendres & Métaux.
---